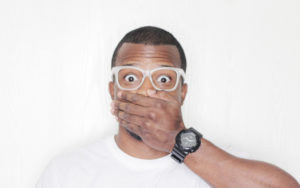 Darious Britt is a Director, producer, screenwriter and actor.
He attended film school at the University of Arizona and graduated in May of 2012 with a bachelors in Media production.
He toured his short film "Seafood Tester" to four international film festivals including the oscar qualifying Aspen Shorts fest in 2012.
Darious created the youtube channel D4Darious, in August of 2013 and it has since grown to over 140,000 subscribers and over 5 million views in three years.
He have Toured his first feature film "Unsound" on the film festival circuit screening at over 20 international film festivals, winning 7 awards including best director at The Pan African Film Festival in 2015.
He loves telling stories and helping other filmmakers learn the craft to reach their highest potential as storytellers."
He vlogged the entire journey with his first freature film UNSOUND on youtube. You can find it here.